Baked Jerk Chicken with your own jerk season will certainly get you out of the dog house. Be sure to tell her the jerk seasoning is homemade and since you have been a jerk, you making jerk chicken was an appropriate apology. This dish is easy to make and has rich flavors for her.
Let's cook!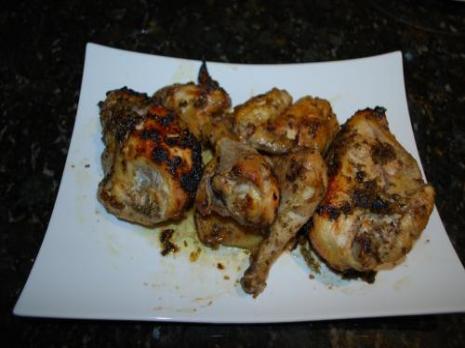 Ingredients:
Jerk Marinade/Season
5 green onions, chopped including white parts
4 garlic cloves, chopped
small piece of ginger, peeled
2 scotch bonnet peppers, whole
3 tablespoons olive oil
2 limes, juiced
1/2 lemon, juiced
2 teaspoons allspice
2 teaspoons coarse black pepper
2 tablespoons brown sugar
1 teaspoon cinnamon
1 teaspoon nutmeg
1 teaspoon gray salt
1 whole chicken broken down for you
Step 1:
Place all the ingredients, minus the chicken, in a small blender or food processer.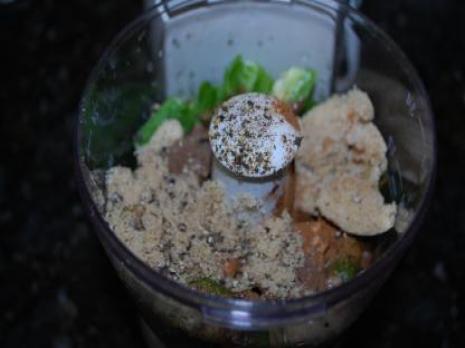 Step 2:
Blend until smooth. Place the chicken in a baking dish and pour the marinade over it.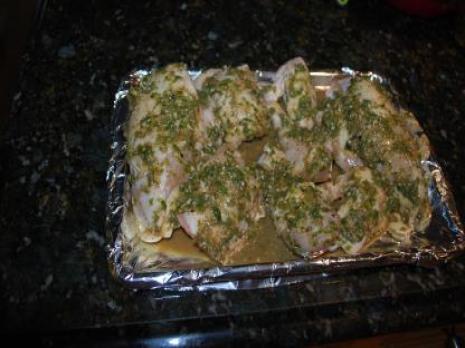 Step 3:
Cover the chicken with plastic wrap and rest for 2 hours in the fridge.
Preheat oven to 375 degrees and place the chicken on a baking sheet. Cook for 1 hour, or until the chicken's internal temperature is 165 degrees.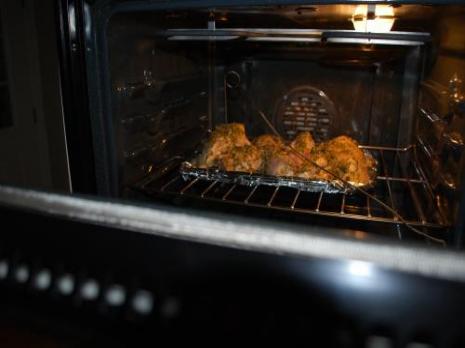 Closing Remarks:
Remove the chicken and let rest for 10 minutes. Here is how I plated the dish--no more dog house for me.
Enjoy!