Instead of going out to dinner to seal the deal... show that special someone you know your stuff in the kitchen. How? Use saffron and yes it is expensive, but the taste of the spice in the dish is well worth it and sourdough bread is the perfect compliment. A great idea for you just say, "I have dinner covered you bring the dessert." This is a seafood feast.
Let's Cook!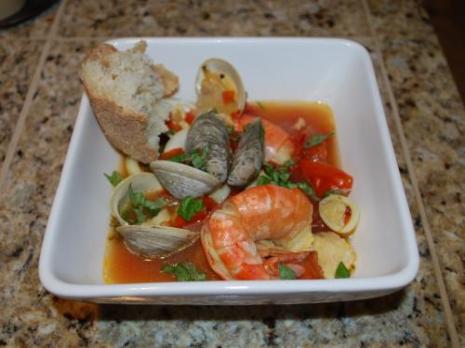 Ingredients:
2 cups live clams
2 tablespoons olive oil
1 white onion, chopped
pinch of saffron
1 tablespoon fresh thyme
2 garlic cloves, chopped
1lb canned chopped tomatoes
3/4 cup white wine
8 cups fish stock
1lb fresh water shrimp
12oz red snapper filet, cut into bite size
1lb monkfish filet, cut into bite size
1 cup raw squid rings
2 tablespoons fresh basil, shredded
salt and pepper to taste
Step 1:
Heat olive oil in a large pot with onion, saffron, thyme, and a pinch of salt over low heat. Cook until softened which is about 10 minutes.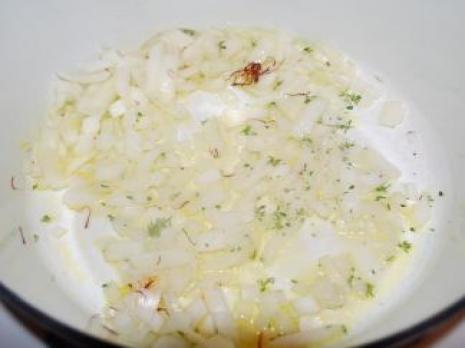 Step 2:
Add garlic and cook for another 2 – 5 minutes.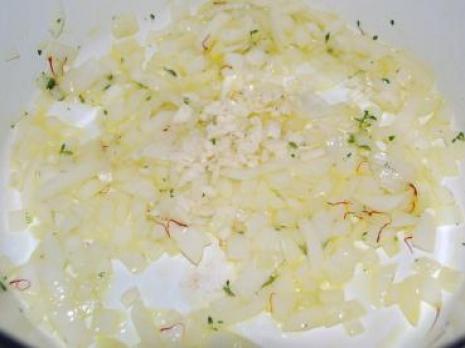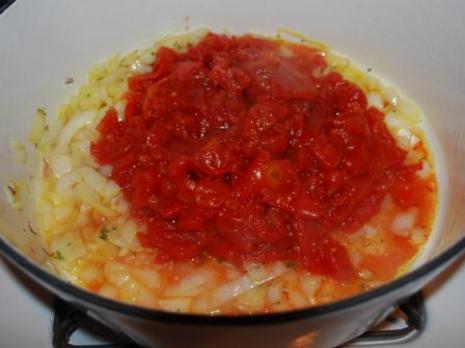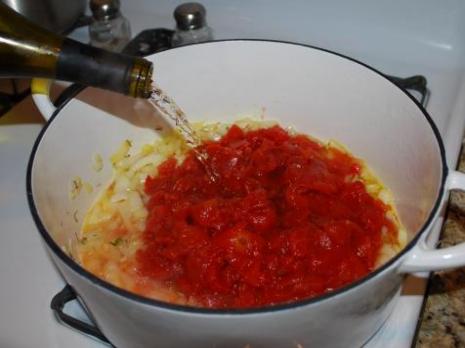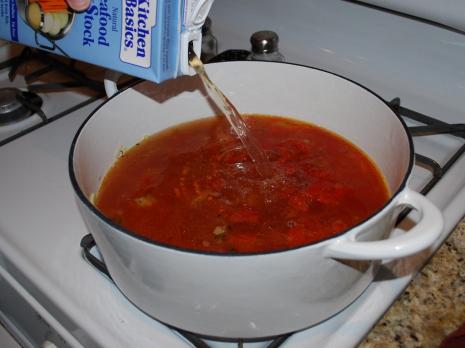 Step 6:
Season to taste salt and pepper and stir well. Bring to a boil, then reduce the heat and simmer for 15 minutes.
Add fish chunks and simmer for an additional 5 minutes.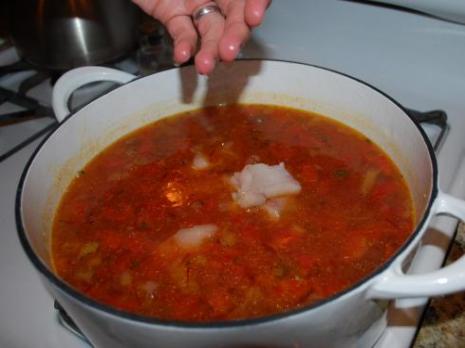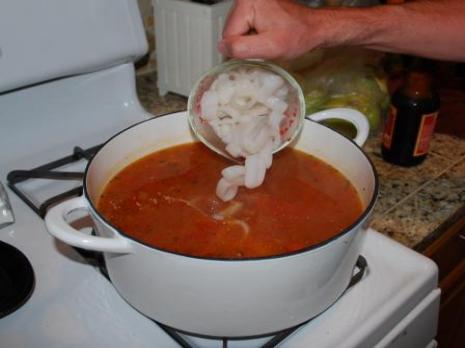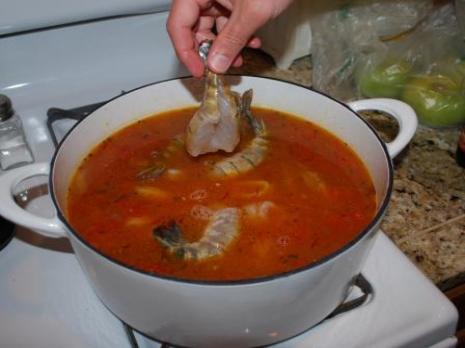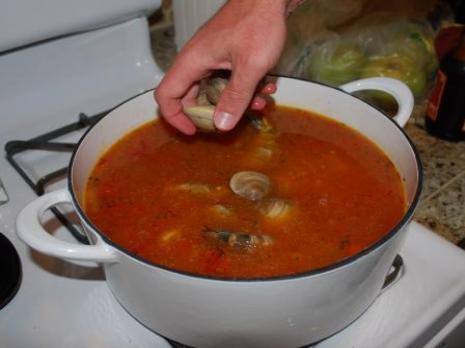 Step 10:
Cook for another 10 minutes. Discard any clams that remain closed! Stir in basil and time to serve.
Closing Remarks:
The bread was used to soak up the broth which was perfect. This is a perfect dinner for that person that loves seafood. Please be sure to tell us how it goes!
Happy Cooking!