Ok fellas, this dish isn't a quickie, but one thing is for sure... you will work your magic in the kitchen to get out of the dog house on this one. Winter = hearty soup. Potato leek soup is perfect and you will slave in the kitchen but she will thank you for it later... and thank us! Let's cook!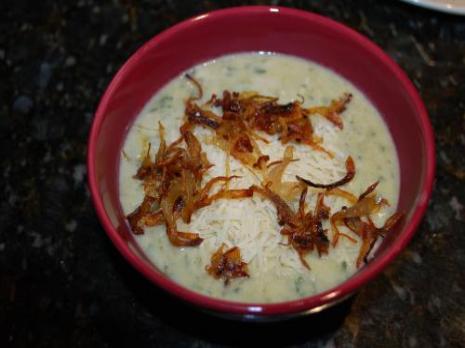 Ingredients:
1lb Yukon Gold potatoes, peels and cut into cubes
4 leeks chopped, white and green parts - be sure to CLEAN!
1 bag of mix greens salad mix that has arugula in it
6 cups of chicken stock
1 cup of white wine
olive oil
1 cup heavy cream - didn't say it was fat free
8oz crème fraiche
freshly grated Parmesan cheese
Step 1:
Preheat your oven to 400.
Peel and cube the potatoes.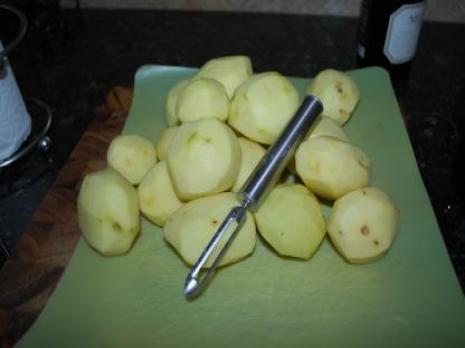 Step 2:
In a roasting pan, add the chopped leeks and potatoes with 1/4 cup olive oil.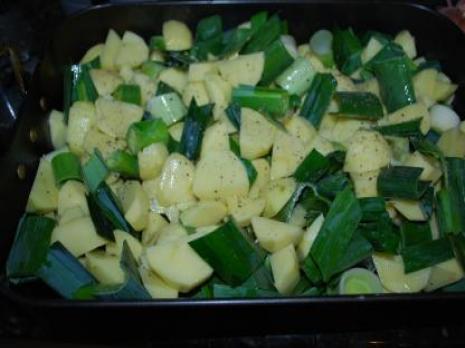 Step 3:
Mix well and place in the oven and cook for 40 minutes. You will need to stir several times while this is cooking. Beer time while this cooks.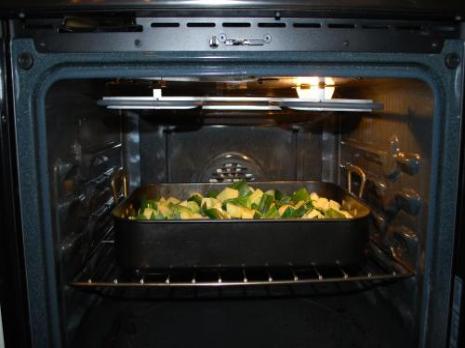 Step 4:
Now add the bag of mix greens and place back in the oven and cook for 5 - 7 minutes. Make sure the greens have wilted.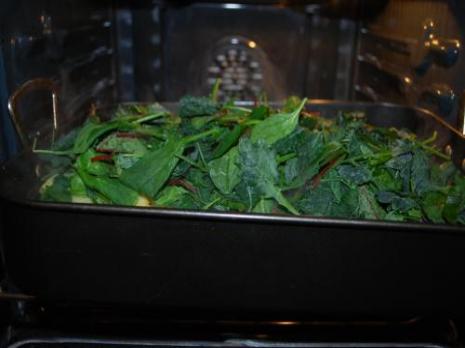 Step 5:
Remove the pan from the oven and place over two burners. Stir in the white wine.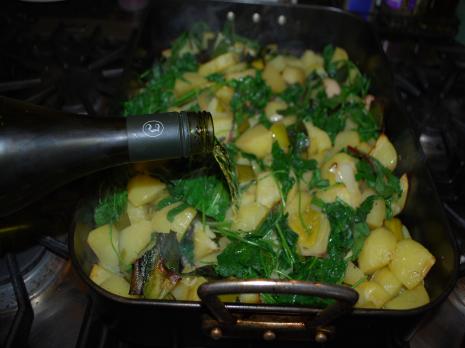 Step 6:
Add the chicken stock and place on low heat. Scrape the bottom of the pan to get the flavor.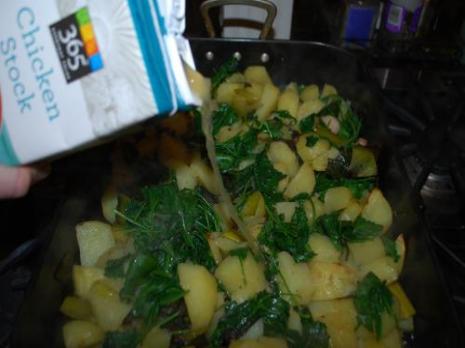 Step 7:
Transfer the contents from the pan to a food processor and blend to a puree like this.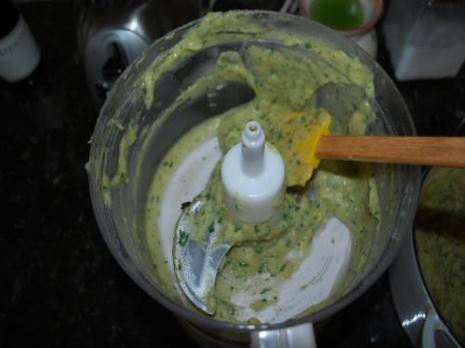 Step 8:
Move the contents to a Dutch oven and add the remaining 2 cups of chicken stock.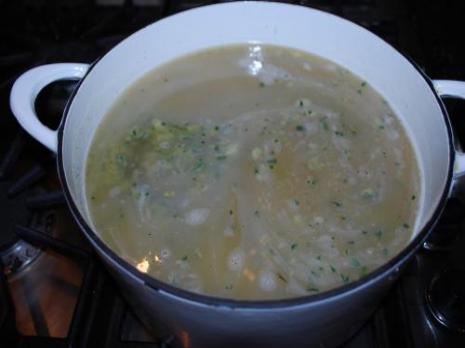 Step 9:
Add the heavy cream and crème fraiche.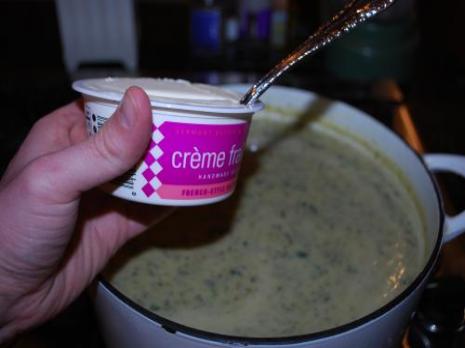 Step 10:
Add salt and pepper and cook on low for 30 minutes. While the soup is cooking grate some Parmesan cheese.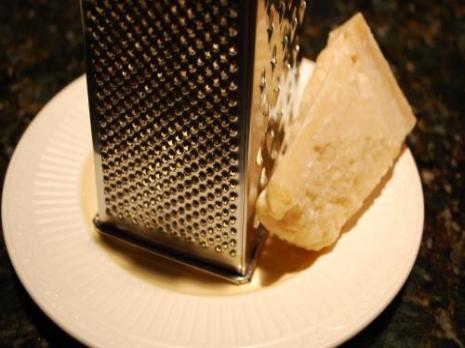 Closing Remarks:
Time to serve--I added crispy shallots, but you can also add French's fried onions for a shortcut.
Enjoy!