You could also make this dish as an appetizer if you didn't want to make it for dinner. Also, on another note, this dish is very easy to make and doesn't take long at all so yet another quickie.
Let's cook!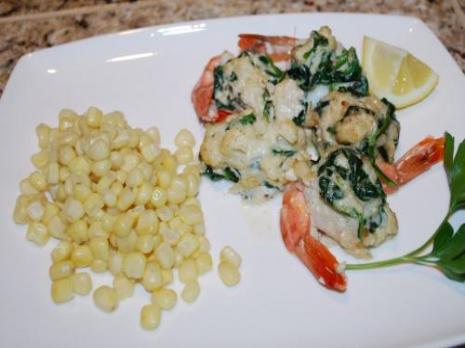 Ingredients:
For the shrimp:
15 – 20 jumbo shrimp, peeled and deveined, tails left on
1/2 cup dry white wine
2 tablespoons olive oil
For the crabmeat stuffing:
12 oz fresh spinach
2 tablespoons all-purpose flour
2 tablespoons unsalted butter
1 1/2 cups heavy cream
1 lb crabmeat
1 cup grated Parmesan cheese
1 teaspoon ground nutmeg
salt and white pepper to taste
dash of Tabasco sauce
dash of Worcestershire sauce
1/2 teaspoon garlic powder
Step 1:
To prepare the stuffing, bring a small saucepan of water to a boil, add the spinach and cook for 2 minutes.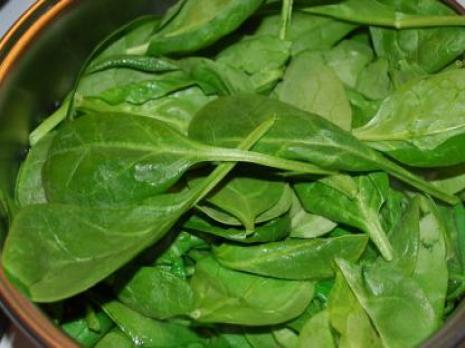 Step 2:
Drain the spinach, gently squeeze dry, and set aside. In a small bowl, mix the flour and butter together using your fingers.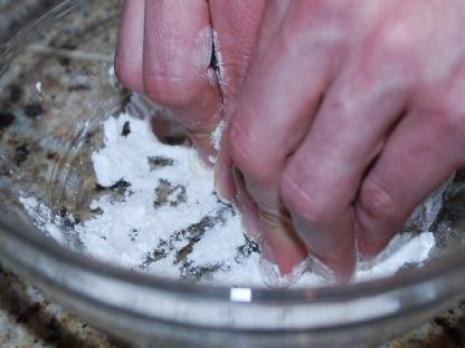 Step 3:
Pour the cream into a small saucepan, bring to a boil, then remove from the heat.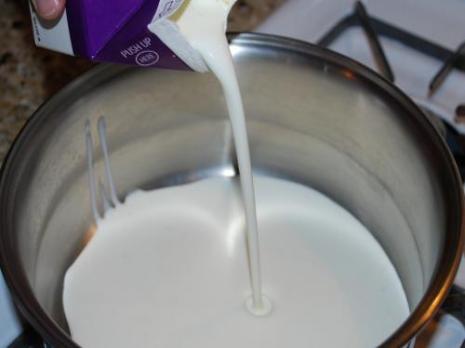 Step 4:
Add the flour/butter mixture to the pan and whisk until is has thicken.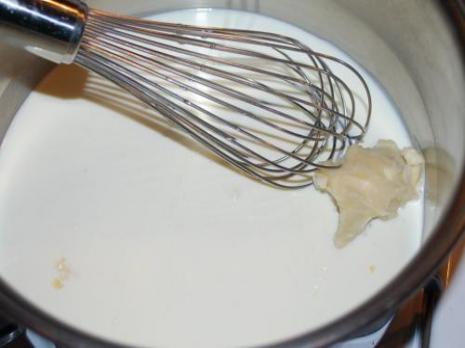 Step 5:
In a large bowl, mix together the crab, cooked spinach, and cream sauce.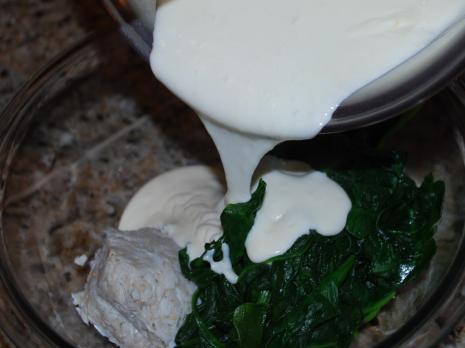 Step 6:
Add the Parmesan, nutmeg, salt, pepper, garlic power, Tabasco, and Worcestershire. Mix well and place in the refrigerator for 30 minutes.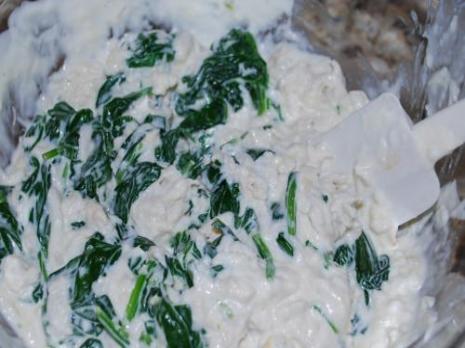 Step 7:
Preheat the oven to 350. Butter a baking sheet. Using a sharp knife, deeply butterfly the shrimp cutting them in half along the vein side while leaving the tail attached.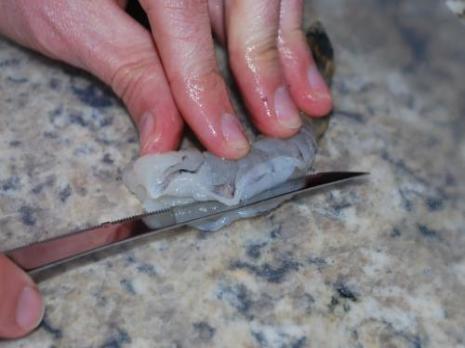 Step 8:
Flatten out the shrimp and arrange cut side up on the baking sheet. Place 1 tablespoon of the crab mixture on top of each shrimp.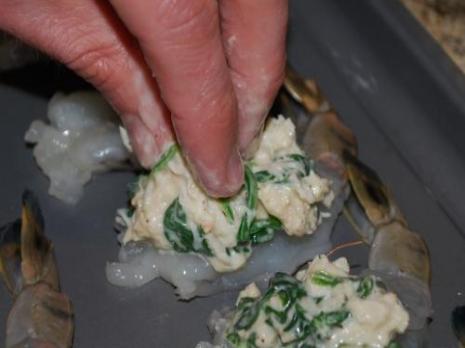 Step 9:
Pour the wine into the pan. Drizzle the olive oil over the shrimp.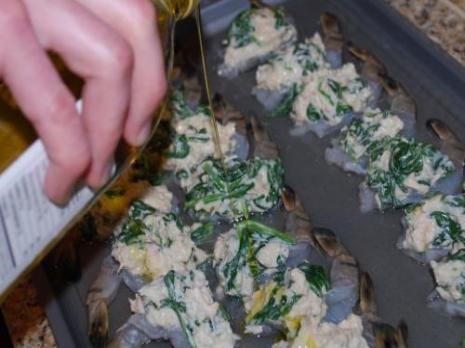 Closing Remarks:
Place the shrimp in the oven and cook for 15 minutes. Transfer 4 – 5 shrimp to each plate and spritz with lemon. I served corn with this and made it a meal.