Dinner tonight, seafood spaghetti (or pasta) and for those that love Italian dishes, this is a simple dish just for you. Oh, one more thing- prep/cook time took a total of 20 minutes.
Let's cook!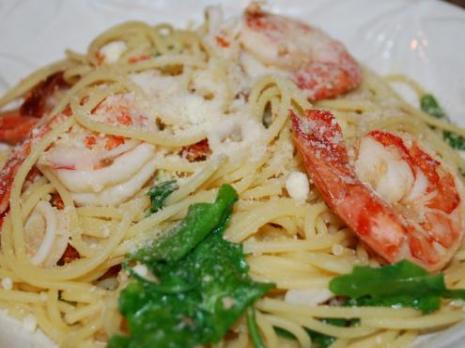 Ingredients:
1 pound spaghetti pasta
1/4 cup olive oil
1 whole shallot, chopped
4 cloves garlic, minced
3/4 cup chopped sun-dried tomatoes
2 cups Pinot Grigio (a few glasses for you)
1 pound shrimp, peeled and deveined
1 pound of squid rings (you could also use clams but you will need at least 2 pounds)
2 cups arugula
salt and pepper to taste
Step 1:
First bring a large pot of salted water to a boil over high heat and add the pasta and cook. Meanwhile, heat the olive oil in a large heavy skillet over medium heat. Add the shallots and the garlic and cook for 3 – 5 minutes.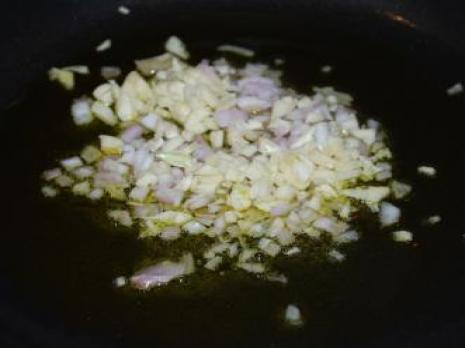 Step 2:
Add the sundried tomatoes and cook for another minute or two.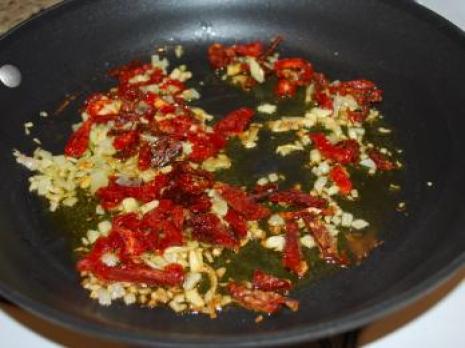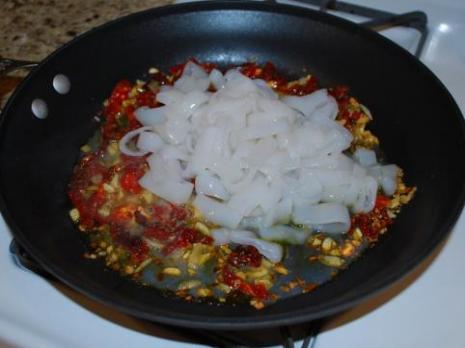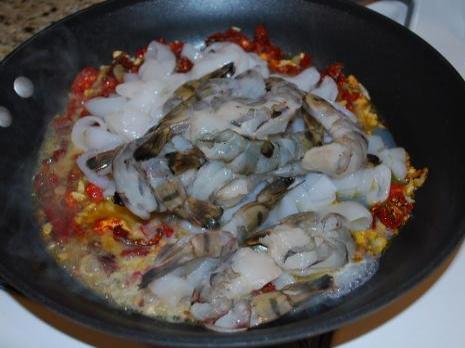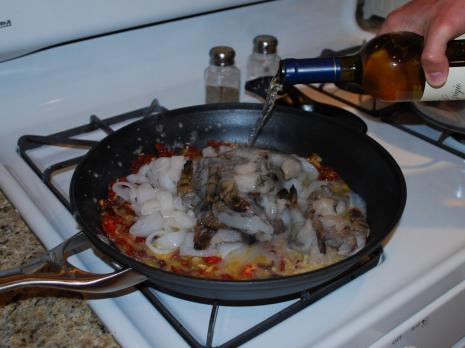 Step 6:
Bring to a boil and then reduce heat to a simmer. Cook for about 7 – 8 minutes.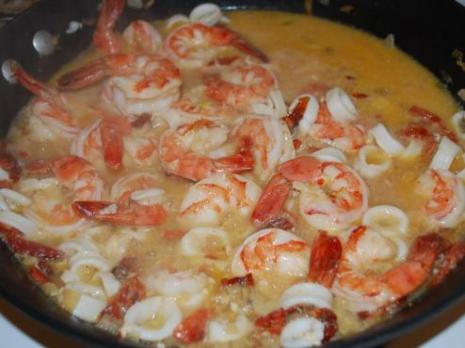 Step 7:
Drain the spaghetti and add to a large bowl.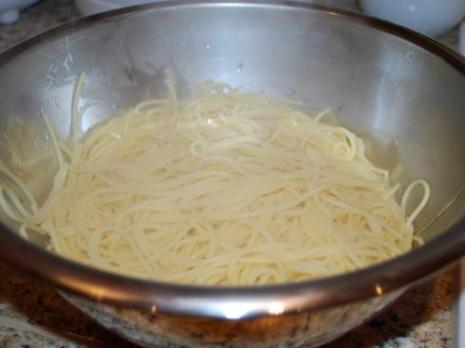 Step 8:
Add the seafood mixture to the bowl of spaghetti.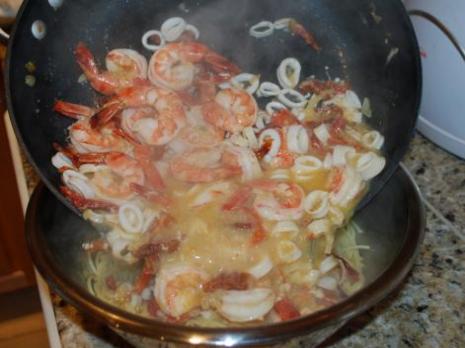 Step 9:
Stir to combine pasta and seafood mix.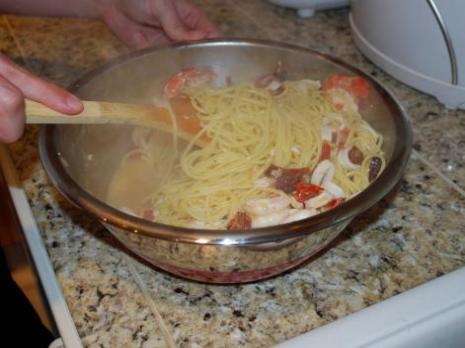 Step 10:
Add the arugula and stir well again.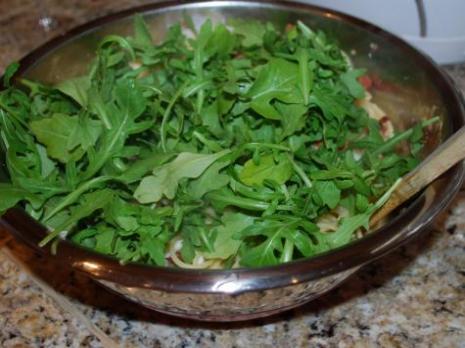 Step 11:
Time to serve. I added parmesan cheese and red pepper flakes as Jen likes a little heat.