For tonight's dinner filet mignon which I have had tons of request for other recipes for filet of steak. So tonight, your voices have been heard, and your request has been answered.
Let's Cook!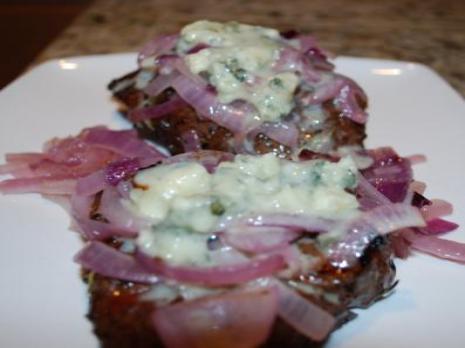 Ingredients:
2 filet mignon
2 tablespoons olive oil
2 tablespoons balsamic vinegar
2 teaspoons Dijon mustard
1 teaspoon dried rosemary
1-1/2 teaspoons butter
1 cup red onion slices
1/2 teaspoon sugar
2 ounces blue cheese (Maytag), crumbled
salt and pepper, to taste
Step 1:
Season steaks with salt and pepper and place in a small baking dish. In a bowl whisk together olive oil, balsamic vinegar, mustard, and rosemary.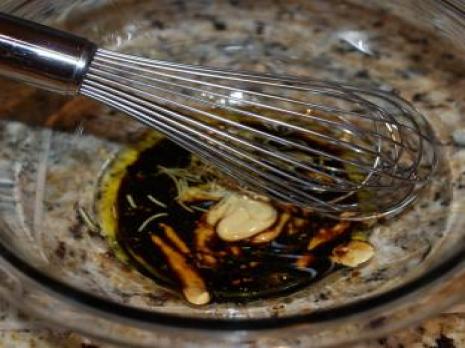 Step 2:
Pour mixture over filets, coat each side. Marinate for 30 minutes at room tempature.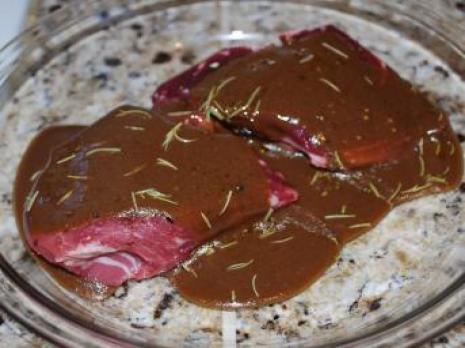 Step 3:
While the filets are marinating, melt the butter in a skillet over medium heat. Cook onion slices in the butter until soft, then stir in sugar. Continue to cook until onions are caramelized. Remove from heat and set aside.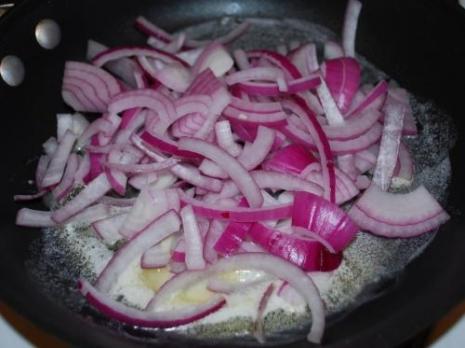 Step 4:
Preheat grill on high heat. While the grill is heating, crumble the blue cheese and put into a bowl. We had some Maytag blue cheese, which really makes a big difference from the pre-crumbled stuff you buy in the plastic containers. The flavor of the cheese is worth the splurge here.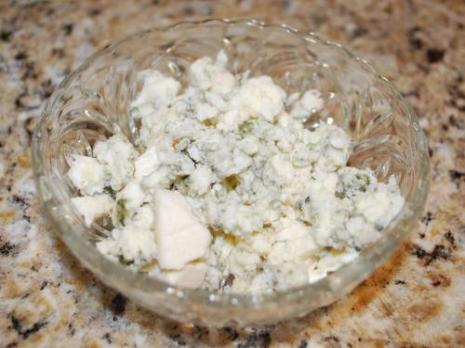 Step 5:
Place the steaks on the grill and cook for 6 – 8 minutes per side, turning only once.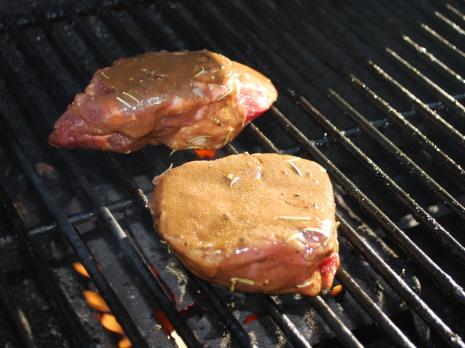 Step 6:
When the steaks are about done, turn the heat to low. Top each steak with carmaelized onions.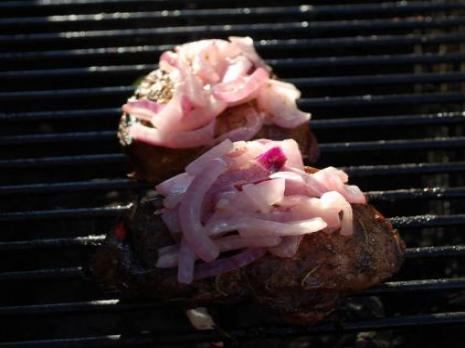 Step 7:
Then top with blue cheese.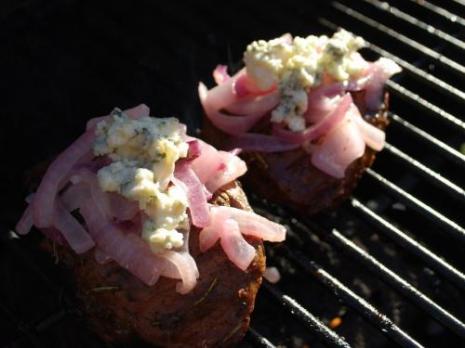 Step 8:
Close the lid, and continue cooking until the cheese is melted. Time to plate.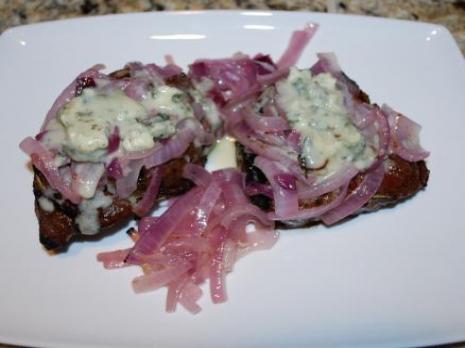 Closing Remarks:
What better way to enjoy a filet how about smothered? Oh let's not forget about the wine! :)
Happy Cooking!