Thai chicken coconut soup is packed with flavor and, from start to finish, it only takes 30 minutes total to prepare! This soup has some spice to it, but it will have your place smelling great.
Let's cook!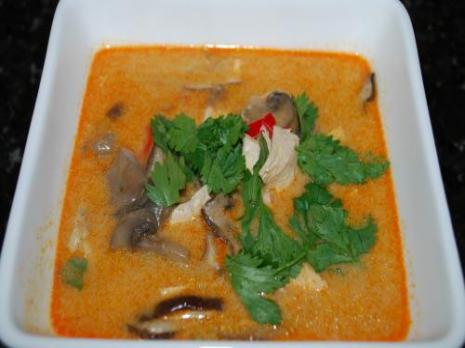 Ingredients:
1 1/2 tablespoon canola oil
1 1/2 tablespoon Thai red curry paste
4 cups chicken stock
3 cups unsweetened coconut milk
1 large lemongrass stalk, trimmed and cut into 3-inch pieces - you will remove these later
fresh ginger peeled but cut into big chucks - you will remove these later
3 Thai chilies, seeded cut in thin slices
1 lime juiced
2 tablespoons fish sauce
2 chicken breast, boneless/skinless
1/2 cup white button mushrooms, sliced thinly
1/2 cup shitake mushrooms, sliced thinly
fresh cilantro for garnishing
Step 1:
Bring a pot of water to boil and add the chicken breast.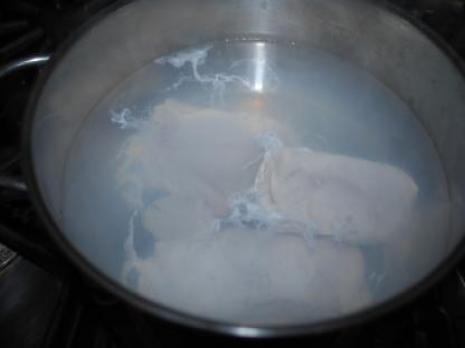 Step 2:
In a Dutch oven or soup pot, heat oil over medium heat and add curry paste.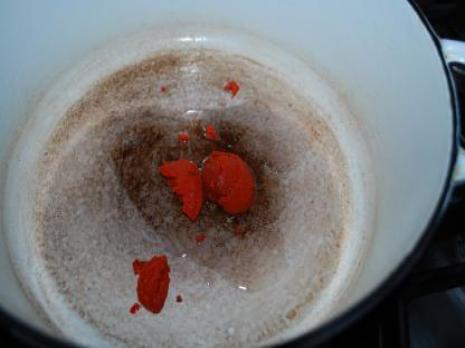 Step 3:
Stir until you smell the curry then add chicken stock.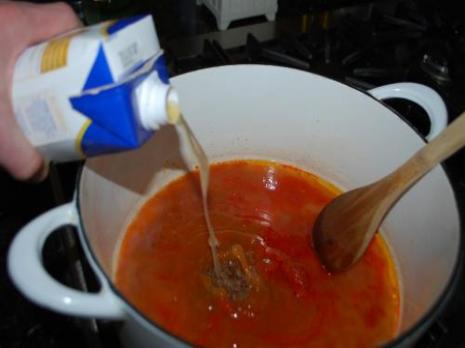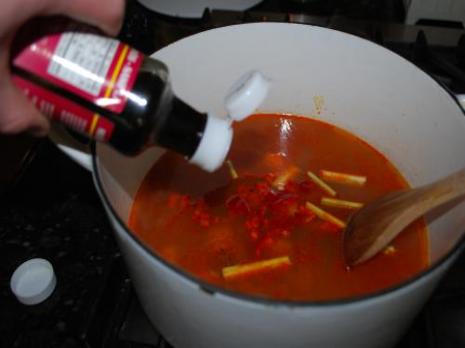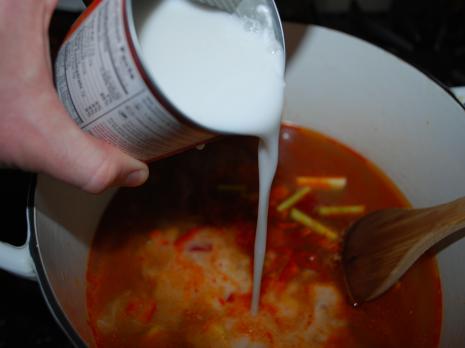 Step 6:
Bring to a boil then simmer. Add lemongrass, ginger, chilies, lime juice, and mushrooms.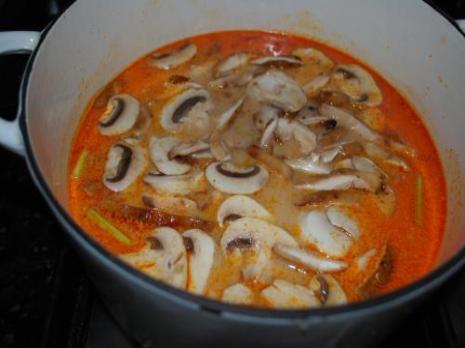 Step 7:
Chicken should be done boiling now, so you can take it out and chop it into small pieces.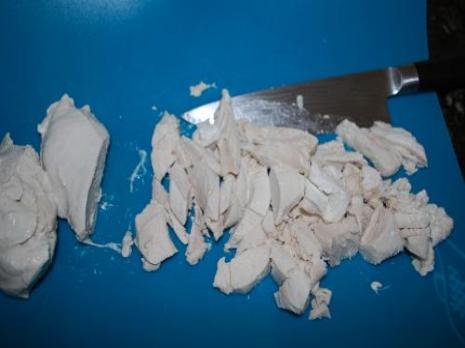 Step 8:
Add the chicken to the soup and cook for 15 minutes.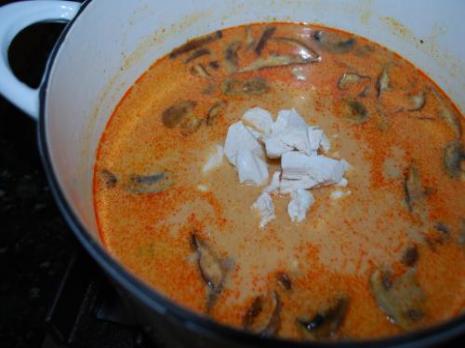 Step 9:
Almost time to serve which I put rice in the bowl for me.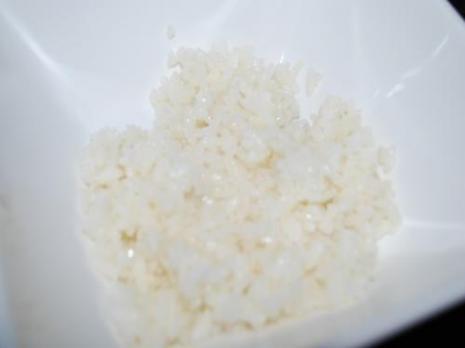 Closing Remarks:
Pour the soup over the rice and garnish with fresh cilantro. I served my dish with Naan bread. This is a very straightforward dish to make, plus it is a homemade version of a favorite restaurant meal, so it should score major points.
Happy Cooking!