Recently, we had some friends over, so I decided to make soup as the first course--but not just any soup, Acorn Squash! This dish isn't a quickie, but well worth it!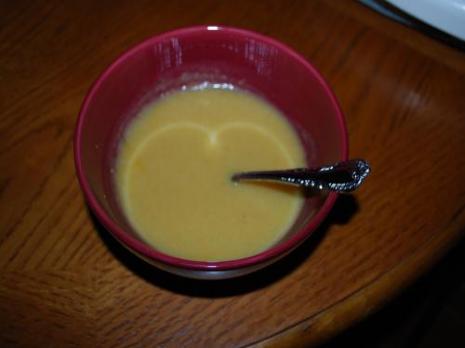 Ingredients:
3 large acorn squash
1/4 cup butter
1 large white onion, chopped
1 shallot, chopped
6 cups chicken broth
1 bottle of dry white wine
zest of 1 lime
2 tablespoons lime juice
1 teaspoon black pepper
1 cup whipping cream
Step 1:
Preheat oven to 375. Cut the squash in half and use a spoon to remove seeds.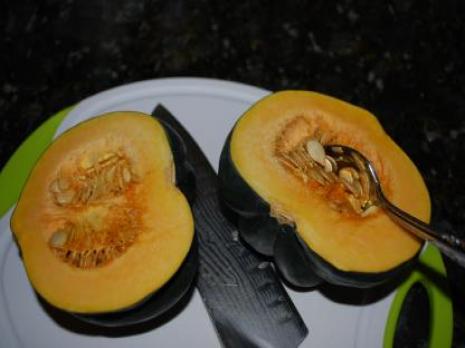 Step 2:
Place the squash cut side down in a shallow baking dish or roasting pan.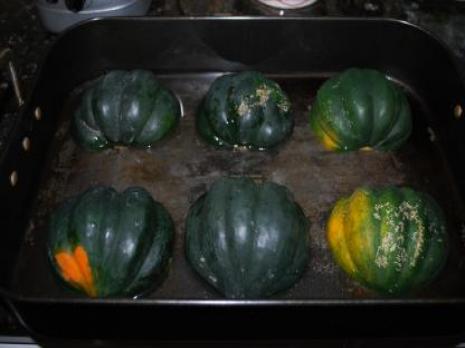 Step 3:
Bake for 45 minutes and let rest. While the squash is resting, melt butter in a Dutch oven over medium heat.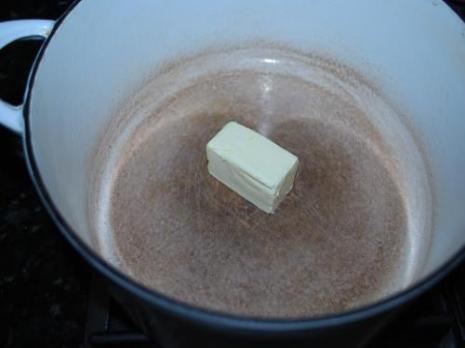 Step 4:
Add onion and cook until tender.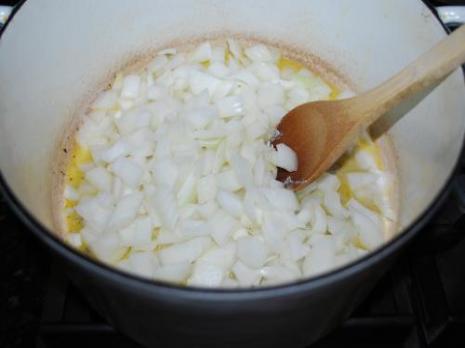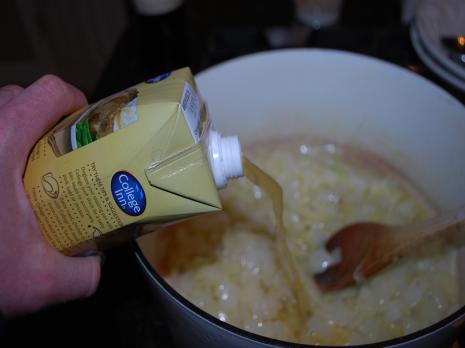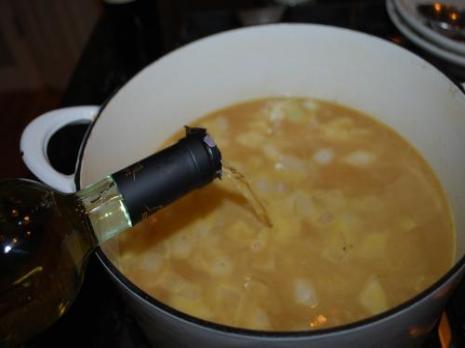 Step 7:
Scoop the pulp out of the squash and add to the pot.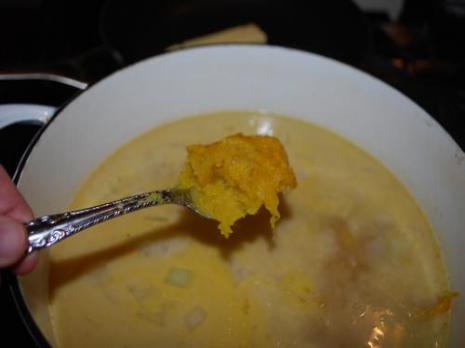 Step 8:
Now add lime juice and zest.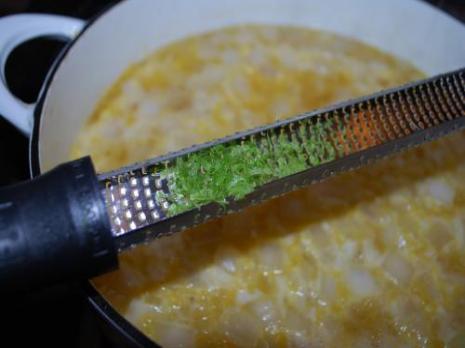 Step 9:
Bring to a boil and then simmer for 10 minutes. Turn off the heat and let rest to cool. Pour the mixture into a blender.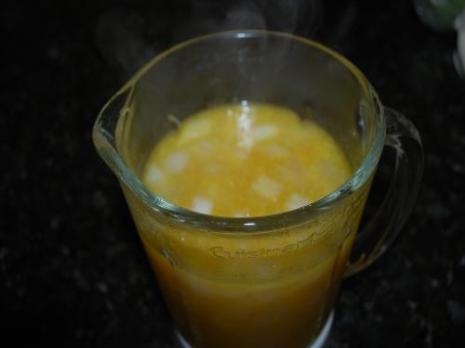 Step 10:
Process until smooth and repeat the procedure with the remaining mixture. Return both portions to the Dutch oven.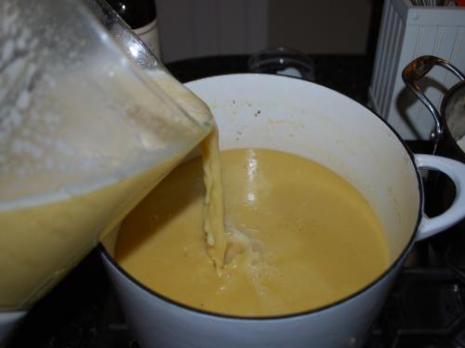 Step 11:
Stir in the whipping cream.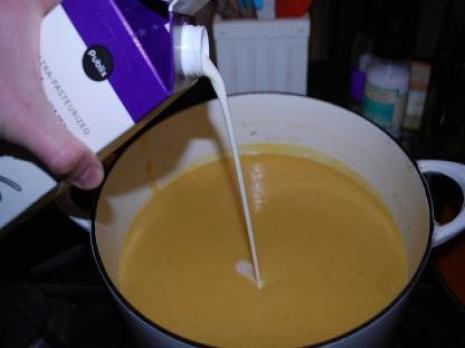 Step 12:
Cook over low heat, stirring constantly. Serve and enjoy.