So you want either something light and easy, or you want to change it up and make a lunch this is for you. Now again the point is quickie so this will take no time and if you like grilled cheese, get ready!
Time to cook quickie style.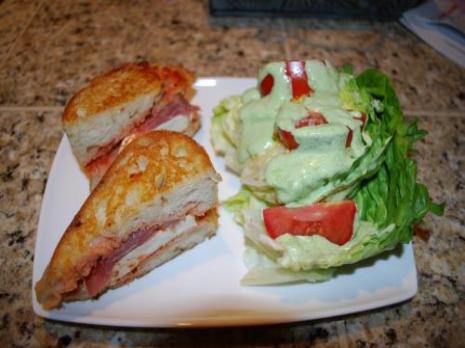 Ingredients:
Salad Ingredients:
1 cup good mayonnaise
1 cup chopped scallions
1 cup fresh basil
2 lemons, juiced
2 cloves of garlic
2 teaspoons anchovy paste
1 cup light sour cream
2 heads Bibb lettuce
2 tomatoes
Sandwich Ingredients:
1 loaf of fresh large garlic bread
1 can of tomato sauce
1/4 cup of Italian seasoning
4 slices Prosciutto
2 thick slices Mozzarella
2 tablespoons unsalted butter
Step 1:
Place the mayonnaise, scallions, basil, lemon juice, garlic, anchovy paste in a blender.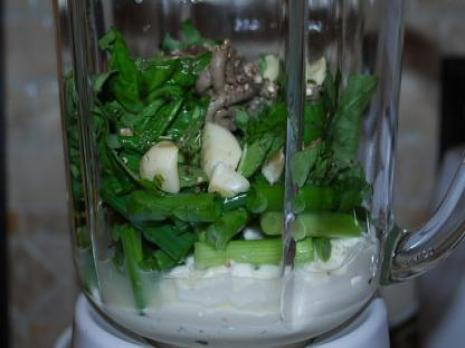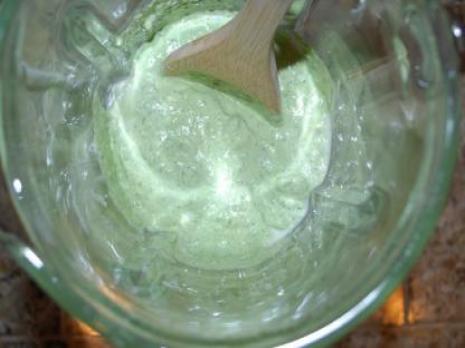 Step 3:
Add the sour cream to the blender.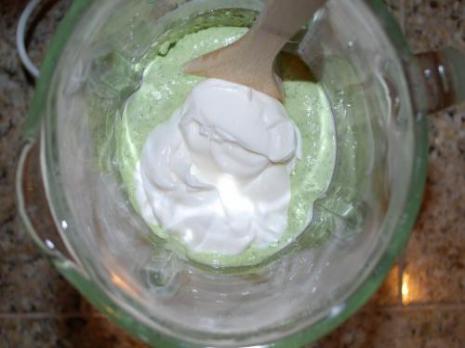 Step 4:
Process until smooth. Refrigerate while you finish the rest of the lunch.
Time to make the sandwich.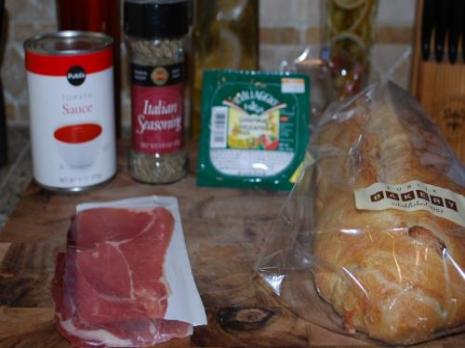 Step 5:
In a bowl add tomato sauce and Italian seasoning.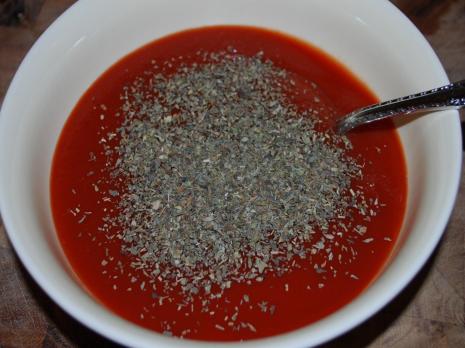 Step 6:
Slice the bread into thick slices.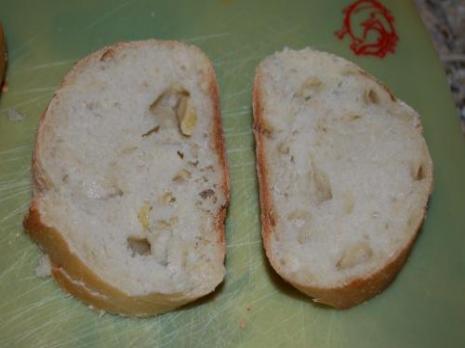 Step 7:
Spread the sauce on both slices of the bread.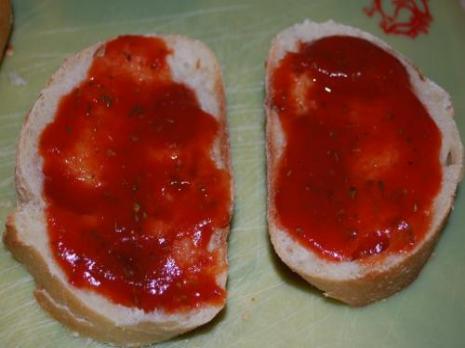 Step 8:
On one side place the Mozzarella and on the other the Prosciutto.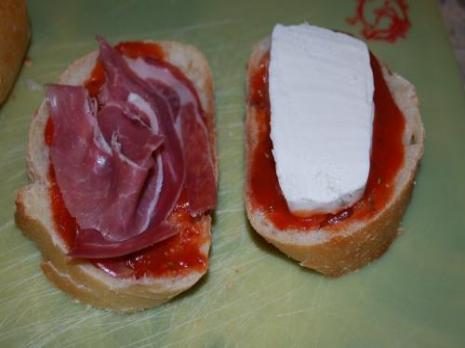 Step 9:
Either use a Panini press or in my case I used a skillet. Place the butter in the skillet over medium heat and then place the sandwich in the pan.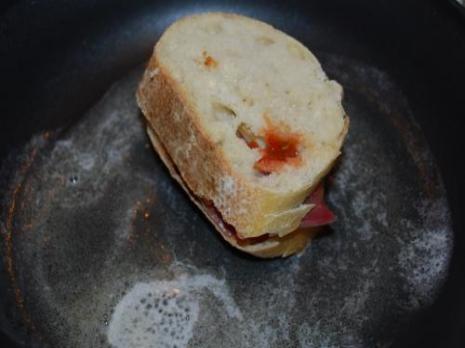 Step 10:
Cook for 3-5 minutes on each side or until golden brown.
Time to plate the complete lunch.
To finish the salad, cut each head of lettuce in half and remove the core. Cut the tomatoes into wedges and use to top the lettuce. Pour the dressing on top and finish with salt and pepper. Here is the plating:
Closing Remarks:
So now you have a quick sandwich and salad dish to make in the hurry.