Its cold and football season is wrapping up, so why not start the year off with big points at home? Chicken tortilla soup + cold weather + you cooking in the kitchen = extra brownie points! This dish is easy to make and has lots of flavor, which will WOW her. Just remember...your back is really sore from all of that work over the stove...maybe a nice back rub from your lady is in order to show her thanks.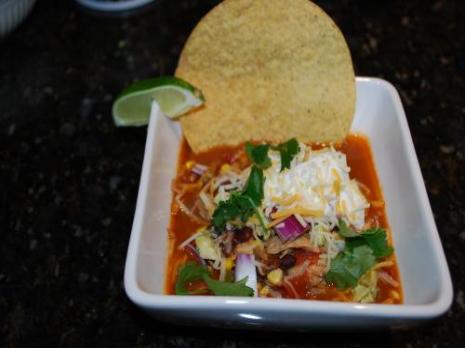 Ingredients:
3 boneless, skinless chicken breasts
1 tablespoon olive oil
1 teaspoon cumin
1 teaspoon chili powder
1 teaspoon garlic powder
1/2 teaspoon Salt
1 onion diced
2 corn on the cob, kernels chopped
1/2 red bell pepper diced
1/2 green bell pepper diced
4 cloves garlic chopped
1 can Rotel tomatoes with green chilies
16 oz. chicken stock
4 tablespoons tomato paste
2 bottles of Mexican beer - I used Modelo
1 cans (15oz. Can) black beans, drained
Step 1:
Start a pot of hot water and add the chicken breast. Cook for 35 - 40 minutes.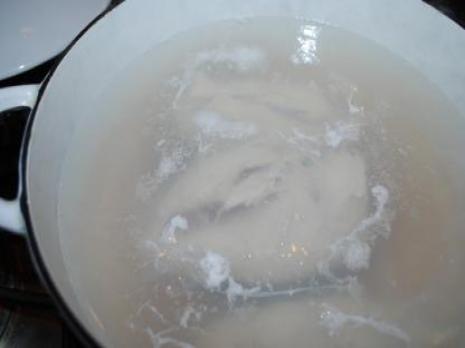 Step 2:
In a bowl, mix together the olive oil, cumin, chili pepper, garlic powder, salt onion, red pepper, green pepper, corn, and minced garlic.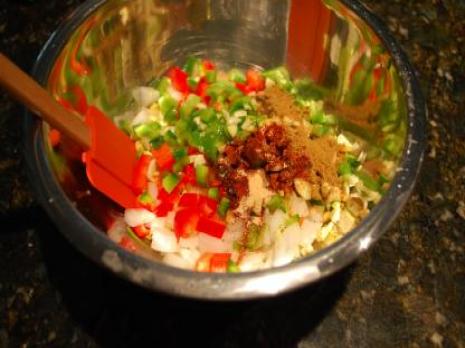 Step 3:
Remove the chicken from the pot into a bowl to rest and cool down.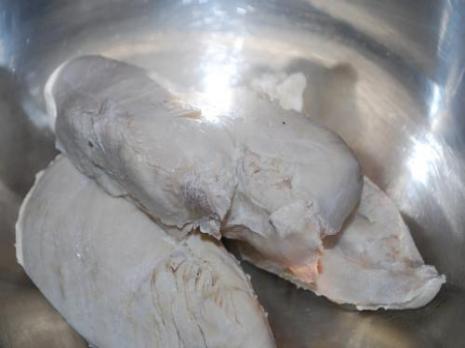 Step 4:
In the same pot the chicken cooked in, add the vegetable mix, and heat over medium heat.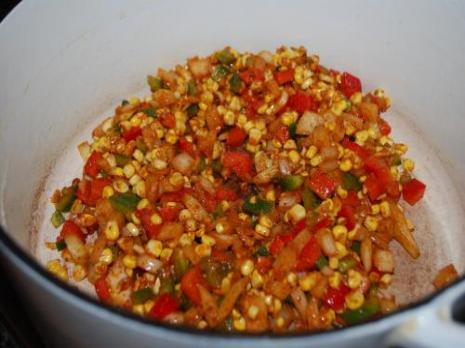 Step 5:
While the vegetables cook, (in the same bowl you used for the veggies) add black beans, Rotel, and tomato paste. As you can see from this picture I earned major points by having a kitchen helper.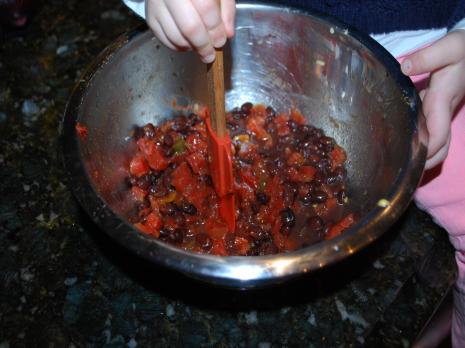 Step 6:
Let the bean mixture sit to marinate in the bowl, and now it is time to grab those two beers. Don't forget one for the cook working hard in the kitchen.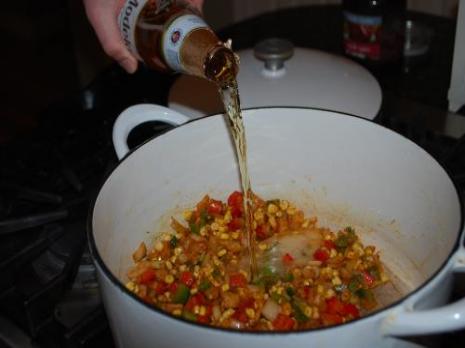 Step 7:
Add the bean mixture to the pot on the stove.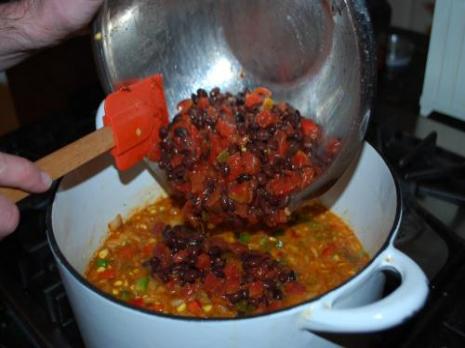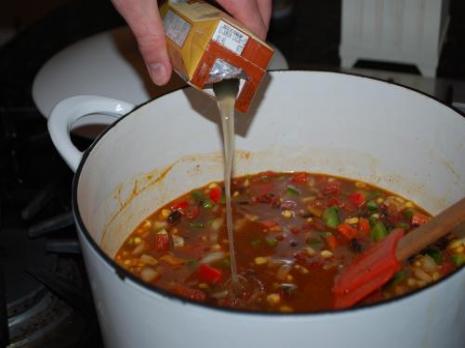 Step 9:
Shred the chicken, add it to the pot, bring it to a boil, then reduce the heat to simmer. Let this pot of goodness simmer for about 40 minutes.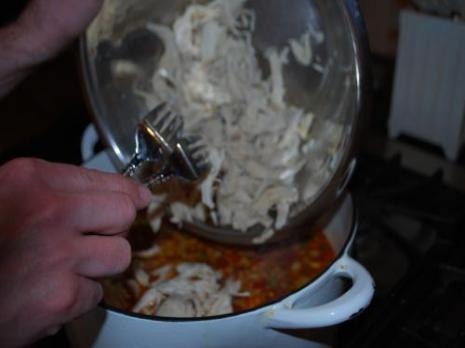 Closing Remarks:
Time to pour this labor of love into bowls and inform her just how long it took to make this flavored soup. I topped mine with sour cream, diced red onion, diced avocado, Mexican blend cheese, cilantro, a lime, and a big ole fried corn tortilla. Now don't give out the goods that it wasn't complicated or hard to make... us guys gotta stick together!
Enjoy!