Ok fellas, this is a must do if you have the time on Valentines day--TRUST ME! Normal crab cakes have a large percentage of bread crumbs mixed into them, but not this one. The secret for this one is in the butter sauce.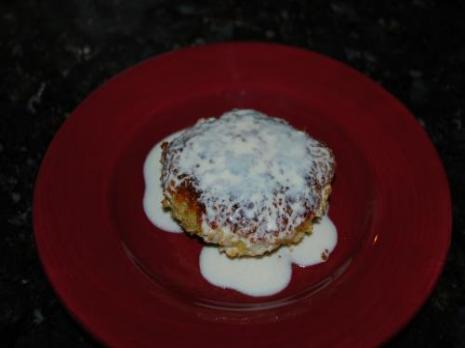 Ingredients:
2.5 Tbsp quality mayonnaise (no low-fat)
1 lemon, juiced
1 tsp flat leaf parsley minced
1 tsp fresh chives sliced
3 green onions, green parts only chopped
1 tsp Old Bay
1 large egg white
1/2 cup panko crumbs, plus 3 tablespoons for filling
8oz lump crab meat
8oz jumbo crab meat
1/2 cup all-purpose flour
Egg wash (1 egg beaten with 1 tbsp. water)
3 Tbsp canola oil
Butter Sauce
1 shallot, minced
1 cup Champagne
3 Tbsp Champagne vinegar
1 lemon, juiced
8 whole peppercorns
4 sprigs fresh thyme
1 cup heavy cream
1 stick of butter, room temp
Step 1:
Combine the mayonnaise, lemon juice, parsley, chives, green onions, Old Bay and 2 tablespoons of breadcrumbs in a bowl.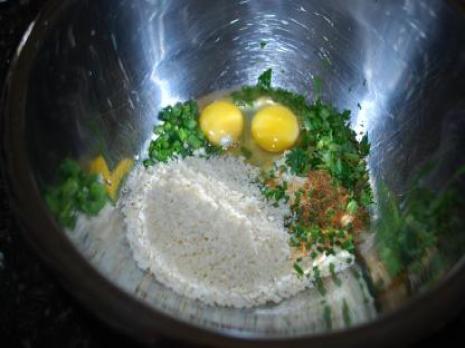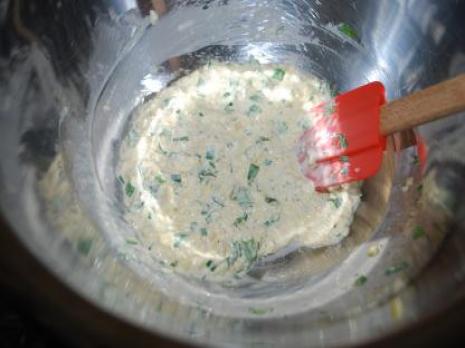 Step 3:
Gently add the crab meat and mix thoroughly.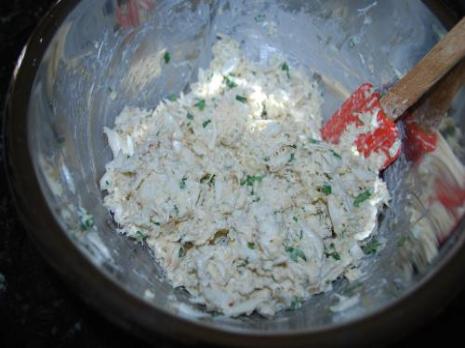 Step 4:
Divide the mixture into 4 equal portions (I did this for our friends coming over so this was a bigger batch). Refrigerate for at least 1 hour or up to overnight.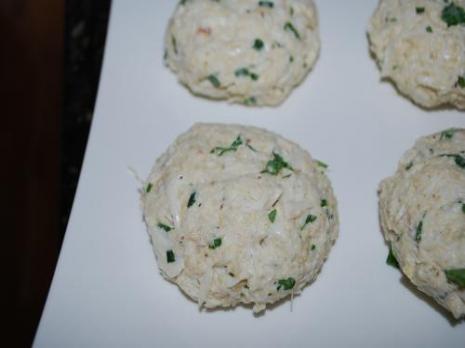 Step 5:
Place the flour in a shallow dish. Place the egg wash in a bowl. Place the remaining breadcrumbs in a dish.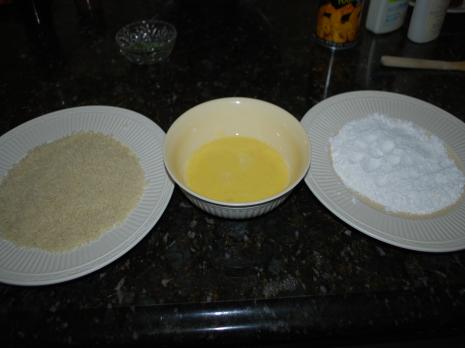 Step 6:
Dredge the crab cake in the flour mixture, then dip in the egg wash. Then finally dredge the egg coated cake in the breadcrumbs, pressing lightly. Do this on both sides of the cakes, and around the edges.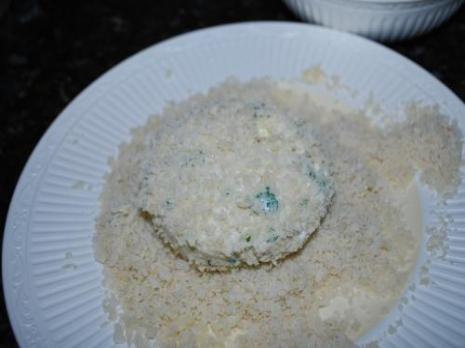 Step 7:
Cover the crab cakes with plastic wrap and put in frig for at least 30 minutes or up to 8 hours.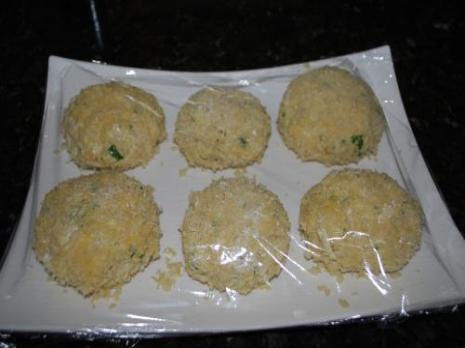 Step 8:
Now time for the butter sauce. Combine the shallots, Champagne, vinegar, lemon juice, peppercorns and thyme in a sauce pan.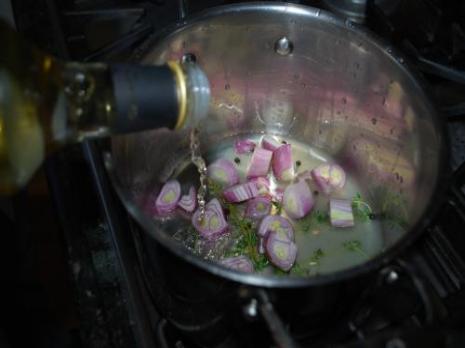 Step 9:
Cook over medium heat and when the sauce has reduced, add the heavy cream.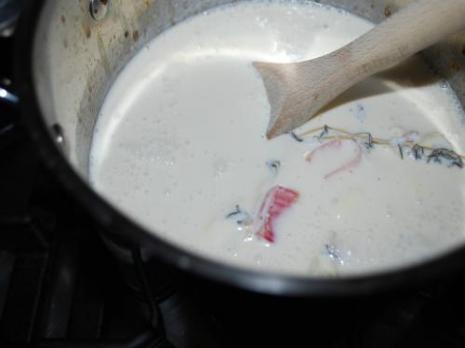 Step 10:
Once the sauce has thickened, remove from heat and add the butter to make the sauce completed. Preheat your oven to 400 and in a medium oven-safe sauté pan heat the oil. Carefully add the cakes to the hot oil.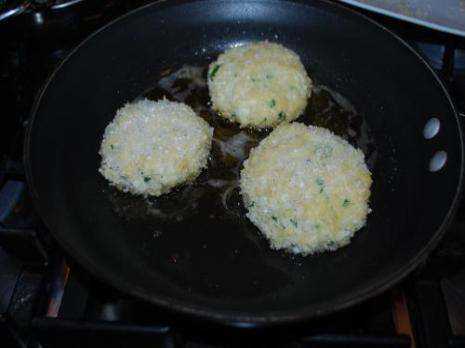 Step 11:
Cook 3 minutes on each side or until brown and then place in the oven (I used a cookie sheet for this as I cooked a big batch). Cook for another 5 minutes.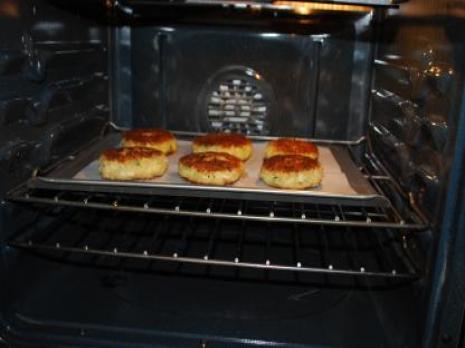 Step 12:
Time to serve. Place one crab cake on each plate. and strain the sauce through a fine mesh strainer.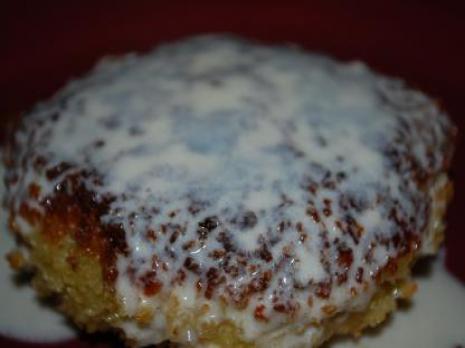 Closing Remarks:
This is a time intensive recipe, but it will be worth the time you put in when you see the wow factor in her eyes, and even more once she tastes it!