Busy trying to get things ready for the last football game of the season today? This week, you'll need to make something that goes together quickly with great flavor, so why not skirt steak? For this dish, I used Brussels sprouts but you can change that for broccoli if you prefer.
Let's cook!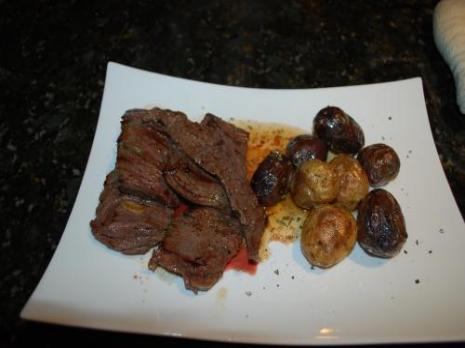 Ingredients:
1lb small potatoes
1 cup of Brussels sprouts
1lb skirt steak
olive oil
4 cloves garlic, sliced
butter
Gray Salt and Pepper
Step 1:
Preheat oven to 375. Clean the Brussels sprouts and cut in half. Place in a bowl and cover with olive oil, gray salt and pepper. Let them rest to soak up some of the oil and salt.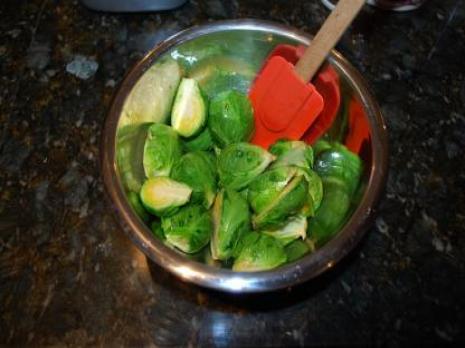 Step 2:
In a oven proof pan, add 2 tablespoons of olive oil and the whole small potatoes. Cover with salt and pepper.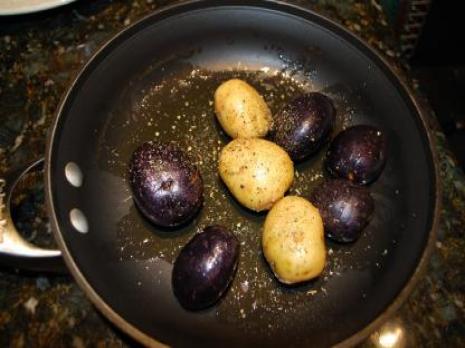 Step 3:
Put potatoes in the oven and cook for 20 - 30 minutes--until the outside skin is lightly roasted.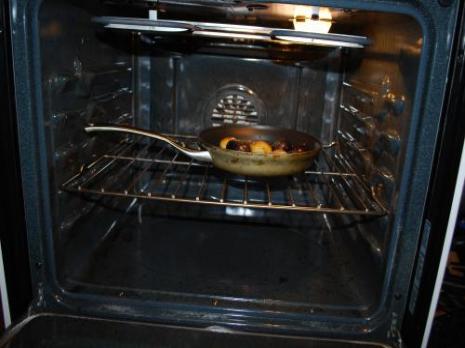 Step 4:
Remove the potatoes and now place the Brussels sprouts on a cookie sheet. They go into the oven to roast for 20 minutes.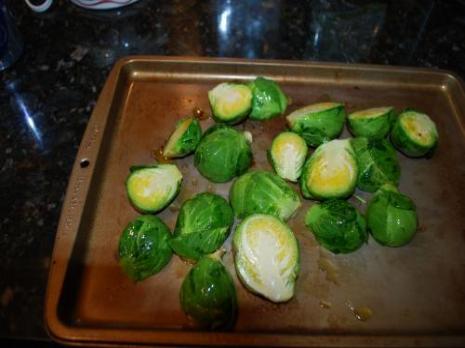 Step 5:
Put the skirt steak on a platter and cover with coarse black pepper.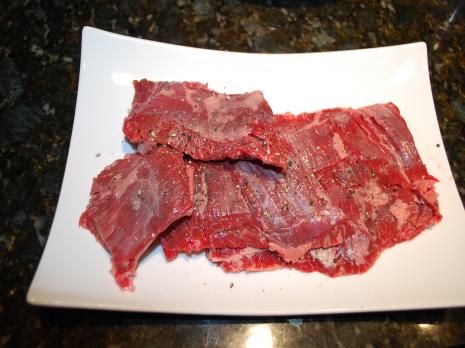 Step 6:
In a large skillet, heat 1 tablespoon olive, butter and garlic over medium heat.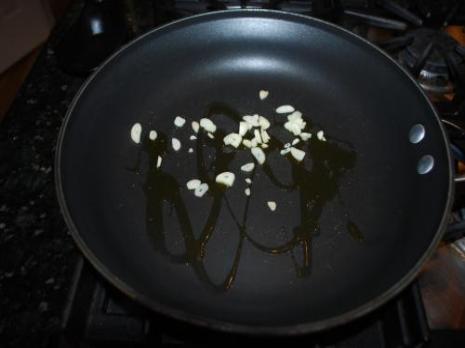 Step 7:
Add the steak to the skillet and let cook for 5 minutes.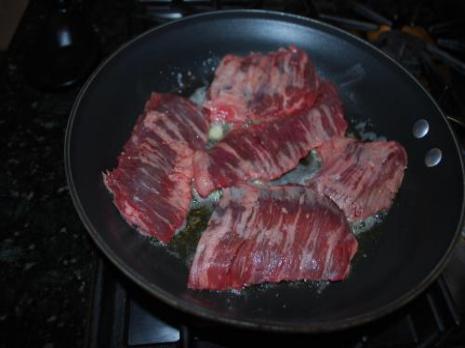 Step 8:
Turn the steaks, add the potatoes and cook for another 5 minutes.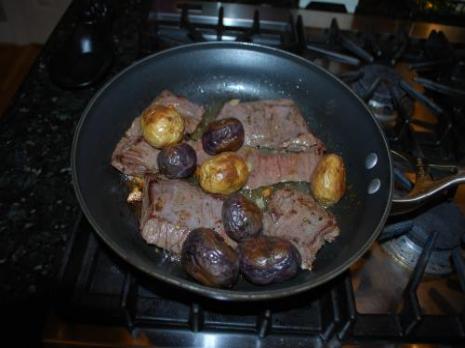 Step 9:
Brussels sprouts should be done now; remove and place in a serving bowl.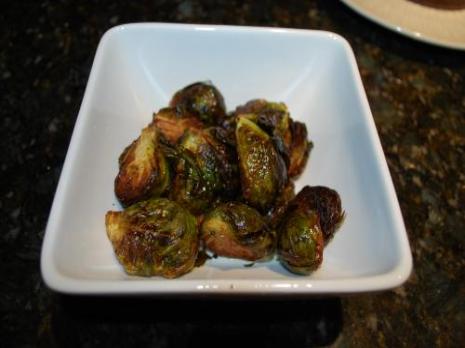 Closing Remarks:
Time to plate. Put the potatoes and steak on a platter and cover with the juices from the pan. This is a complete meal and takes very little time. Enjoy!