Recently, I smoked a pork butt and had some leftover, so I decided to make a Brunswick stew. For those of you that haven't tried making Brunswick Stew in the past for fear it was hard, let me reassure you that it is easier than you think, and a must try--one pot dish and cook low/slow.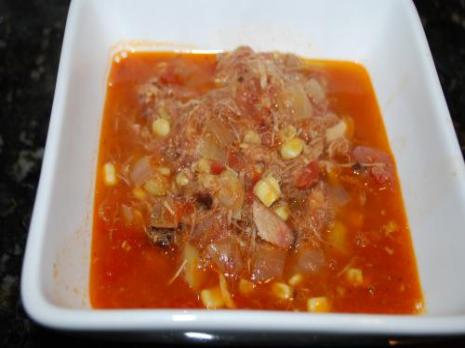 Ingredients:
two handfuls of smoked pulled pork
two handfuls of smoked chicken
4 red potatoes, chopped
1 white onion, chopped
1 1/2 cups frozen silver queen corn
1 1/2 cups frozen baby lima beans
28 oz. can crushed tomatoes
1 (14.5 oz.) can chicken broth
3/4 cup ketchup
1 tablespoon Worcestershire sauce
1 tablespoon Apple cider vinegar
1/4 cup packed dark brown sugar
1/2 teaspoon salt
1 teaspoon of pepper
Step 1:
In a Dutch oven, add the already cooked pulled pork.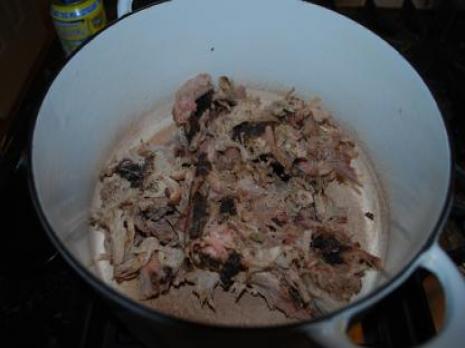 Step 2:
Now add the already cooked pulled chicken.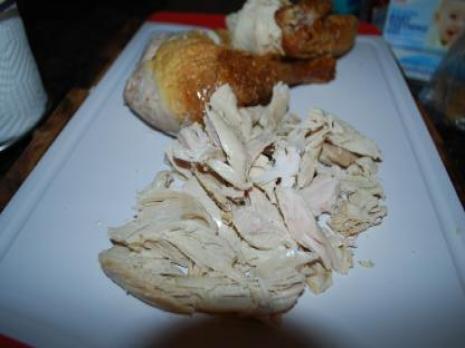 Step 3:
Add lima beans, corn, onion and potatoes.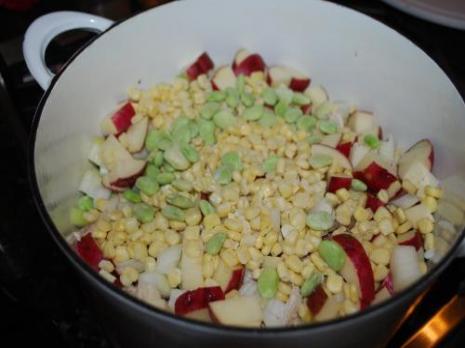 Step 4:
Liquid time--add the chicken broth.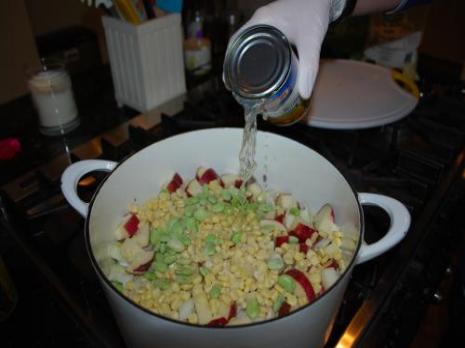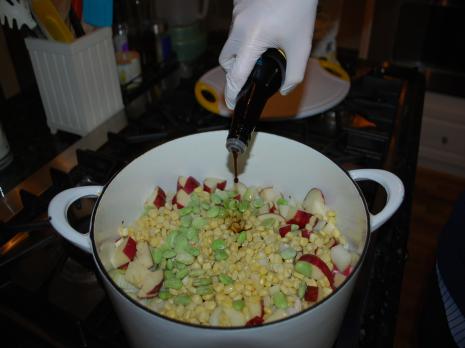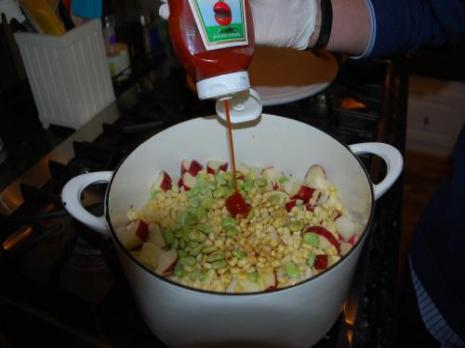 Step 7:
Add tomatoes and vinegar.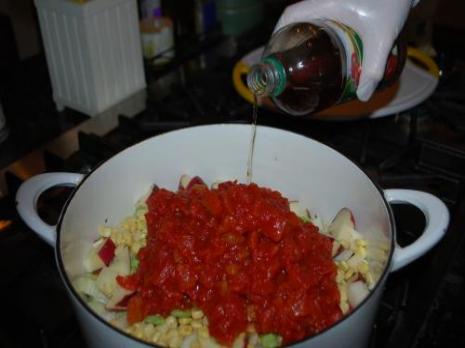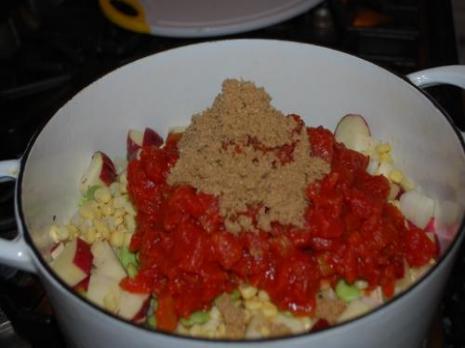 Step 9:
Add salt and pepper and stir. Bring to a boil then simmer for 1 - 2 hours.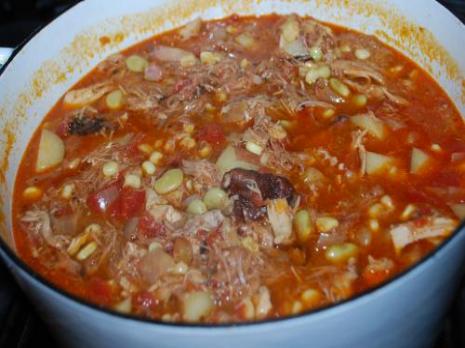 Closing Remarks:
See--easier than you thought and a great winter stew!